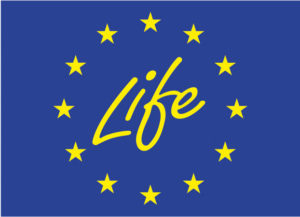 LIFE is a financial instrument of the European Commission for the preservation of the environment, nature protection, mitigation and prevention of climate change.
For more information on LIFE, visit the following websites: http://ec.europa.eu/environment/life/index.htm
Worksheets for primary and secondary schools in the Botanical Garden
We prepared worksheets for students from 1st to 6th grade of primary schools and for secondary school students, to help them explore the biodiversity educational trail about plants and pollinators in the Botanical Garden (B.6). Worksheets are used for guided tours and are also suitable for independent exploration of the educational trail.