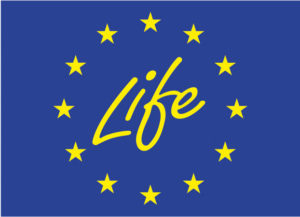 LIFE is a financial instrument of the European Commission for the preservation of the environment, nature protection, mitigation and prevention of climate change.
For more information on LIFE, visit the following websites: http://ec.europa.eu/environment/life/index.htm
2nd News for households in Goričko
Biodiversity in the garden and orchard is presented in the second issue of our Newsletter. Because of their vicinity to humans, both important habitats are often overlooked as an habitat of plants and animals. Presentation of garden biodiversity is enriched with a short summary of the two lectures on the importance of maintaining biodiverse gardens.