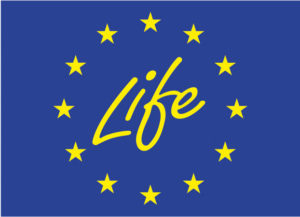 LIFE is a financial instrument of the European Commission for the preservation of the environment, nature protection, mitigation and prevention of climate change.
For more information on LIFE, visit the following websites: http://ec.europa.eu/environment/life/index.htm
Leaflet Agriculture and biodiversity go hand in hand
Biodiversity is our ally in production of food, therefore wey depend on it in future times and need to take good care to sustainably produce food while preserving biodiversity. Chamber of Agriculture and Forestry of Slovenia (CAFS) in collaboration with National Institute of Biology (NIB) has prepared a leaflet to highlight the key elements in agricultural landscape that significantly conserve biodiversity needed for agriculture.